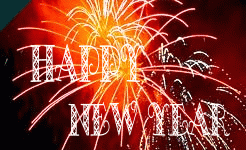 With the holiday season upon us, here's a list of some greetings to be use.
See how Happy New Year is pronounced around the world. Enjoy wonderful world !
Kul 'aam u antum salimoun
Boas Festas e Feliz Ano Novo means "Good Parties and Happy New Year"
Greek
Eftecheezmaenos o Kaenooryos hronos
Bliain nua fe mhaise dhuit
Feliz Ano Neuvo or Prospero Ano Nuevo
(traditional greeting for the new year)
Maligayang Bagong Taon! (
Happy New Year!)
Bikol
Mamura-way na Ba-gong Taon sa indo gabos!
Cebuano
Mabungahong Bag-ong Tuig kaninyong tanan!
Ilokano
Narang-ay a Baro a Tawen kadakayo amin!
Kapampangan
Masaplalang Bayung Banwa keko ngan!
Pangasinan
Maaligwas ya Balon Taon ed sikayon amin!
Waray-Waray
Let us pray to God that new year will bring peace, happiness , prosperous and joy to whole world !
Wish you all a wonderful year 2012 ! Cheers!!!
✿◕‿◕✿