Rain is a blessing of nature. Rainwater - good water with unlimited uses.
There are many ways to save water — conservation, passive rainwater catchment, onsite recycling (i.e., greywater) and active rainwater catchment. All of these methods require that you actively manage your water use, as opposed to just paying your bill each month and not thinking about how much water you use.
We use rainwater for a variety of purposes including drinking, washing and irrigation. But, rainwater can be highly polluted and not suitable for use. Still, it is one of our purest sources for water and with the right treatment, it has many uses. When rain falls onto a polluted roadway or roof it becomes contaminated with everything it touches. But before it hits the ground, rainwater is relatively pure. Compared to well water (i.e., groundwater), which is typically very high in minerals, rainwater is cleaner and easier to purify. And unlike the water in lakes and streams (i.e., surface water), rainwater contains no pharmaceuticals, minerals or pollutants.
The Philippines is regularly in the firing line for powerful typhoons.Torrential rains brought the Philippine to a standstill, submerging some areas in waist-deep floodwaters.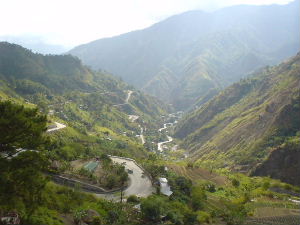 Despite its elevated location, Baguio City is susceptible to floods. In 2012, tropical storm Helen left the city submerged, and in 2013, typhoon Labuyo mirrored the devastation brought by its predecessor. More recent atmospheric aberrations tell us that more will come.
Because of its cool climate, Baguio City was designated by the Philippine Commission as the "Summer Capital" of the Philippines. Baguio City, the coolest but also the wettest city, occupies about 57 SQM of hilly land surface in the southwestern portion of the Cordillera region with an average of around 700mm (28in) of rainfall or precipitation during the months of July and August. The wettest and coolest month is August (as with the rest of Luzon)
One of the ways floodwater can be reduced is through the use of rainwater catchment tanks. Apart from lessening the enormous amount of water that can flood households and businesses, there are many uses for stored water, such as irrigation, watering of plants, and other non-potable uses.
SM Malls came up with the idea to convert rain water to something useful through the use of rainwater catchment tanks. SM in Baguio City plans to build a rainwater catchment tank to capture rainwater. After being treated by a sewage treatment plant, the rainwater will be reused by the mall in its operation, instead of sourcing its requirements from the local water district.
This process is already being used with success in SM Masinag in Antipolo and SM BF in Parañaque.
SM details of their new design for the mall redevelopment but hinted the same Green Building Council approved design with energy-efficient lighting and water conservation components will still be utilized. This includes a rain catchment basin to help save run-off water and prevent soil erosion.
SM Baguio Sky Park Project: The development plans of SM Baguio, in the context of long-term or sustainable intervention to years of environmental degradation.
Rainwater is one of the advantageous methods of using natural water in a sustainable manner.
Rainwater harvesting system offers sufficient amount of water and energy savings through lower consumption. Moreover, considering the cost for installation and maintenance expenses, the system is effective and economical. Rainwater harvesting is the most traditional and sustainable method, which could be easily used for potable and nonpotable purposes both in residential and commercial buildings.
Rainwater harvesting could be the most sustainable solution to be included in the urban water management system. It could mitigate the water crisis problem, reduce the burden on traditional water sources, alleviate nonpoint source pollutant loads, control water logging problems, prevent flooding, help in controlling climate change impacts, contribute to the storm water management
Capturing rain where it falls or capturing the run off in your own village or town and taking measures to keep that water clean by not allowing polluting activities to take place in the catchment.
Rainwater harvesting suitable for work as well as at home, in schools, hospitals, offices, commercial premises, rainwater can typically be used for toilets, vehicle washing, yard washdown and watering plant pots/gardens.
In general, water harvesting is the activity of direct collection of rainwater. The rainwater collected can be stored for direct use or can be recharged into the groundwater. Rain is the first form of water that we know in the hydrological cycle, hence is a primary source of water for us. Rivers, lakes and groundwater are all secondary sources of water.
In present times, we depend entirely on such secondary sources of water. In the process, it is forgotten that rain is the ultimate source that feeds all these secondary sources and remain ignorant of its value. Water harvesting means to understand the value of rain, and to make optimum use of the rainwater at the place where it falls.