Keane
will be visiting Manila for a one-night concert at the Mall of Asia Arena on October 2, 2012.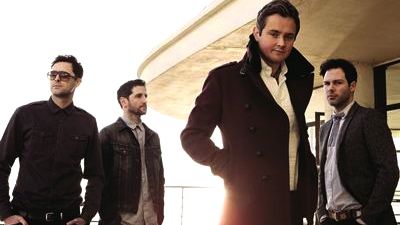 Keane
Tom Chaplin (lead vocals)
Tim Rice-Oxley (piano)
Richard Hughes (drums)
Jesse Quin (bass)
English alternative rock band Keane of my favorite songs "Somewhere Only We Know" and "Everybody's Changing" released their 4th studio album Strangeland (in the Philippines under MCA Music) earlier this year. It is their first full-length album since Perfect Symmetry released in 2008.
Strangeland contains 16 tracks complete with lyrics , a thoughtful inclusion to an album that truly highlights the band's songwriting skills more than its melodies.
They take you on a much richer and simpler ride when it comes to understanding, dealing with and overcoming life's less glamorous predicaments and traveling towards "stranger lands."
If this is your first time to encounter Keane, then I suppose you're in for quite a treat: Strangeland, despite its name, focuses on not-so-strange themes — love, faith, letting go — all of which are "ear-ranged" to sound rather anthemic and empowering than mushy and corny.
The first track "You Are Young" immediately gives you a good glimpse of the album ahead — Tom Chaplin's large voice singing above the piano and drums, with a message that is written in a way most realistic romantics (like myself) would understand — honest-to-goodness without the fluff.
The track is followed by "Silenced By The Night," a song for most couples who feel they need a bit of reminding of "how to love the way (they) used to, then."
As you listen on, you begin to realize that the album maintains a singular sonic arrangement that, while others may find dull, I personally found to be comforting and quite charming. It was loyal to its sound and didn't have one of those "outtanowhere" type songs that riddle some albums for the sake of simply "throwing something into the mix."
Again, the album highlights the lyrics and the singing here, even if the piano and synthesizers and its overall pop feel may come off a tad monotonous.
"Sea Fog," however, is a nice break from the rest of the more upbeat tracks and showcases the dramatic nuances in Chaplin's voice and, here, you feel that he's doing more than just singing — he's professing.
Keane makes its message very clear, conveyed with subtlety and subdued elegance.
KEANE's newest album is about love, faith and letting go.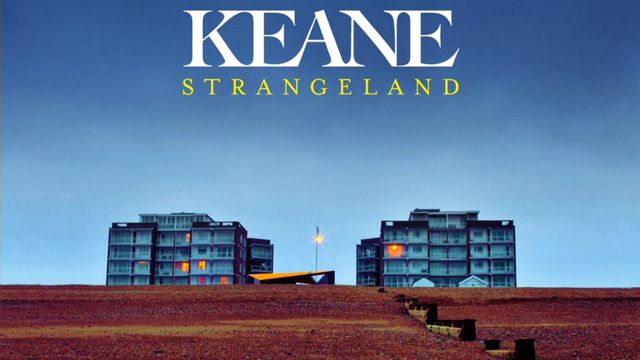 "Day Will Come" — the band's take on the universal theme of
"never giving up or giving in,"
a good listen for days when you feel like you want to just lock yourself up in your room, lie down on the floor and stare at the ceiling.
Day Will Come
The winter night has wrapped a rag around your eyes
I hope you'll find your way back someday
Some days set your world on fire
And some days they sink like stones
That's when your heart will cry out
And the night will try to tempt you
We dream hard, we shoot high
Sometimes our fingers graze the sky
Some days set your world on fire
And some days they sink like stones
That's when your heart will cry out
And the night will try to tempt you
Brother don't hang your head
Until your distance is run
'Cause though it seems so far away
You know the day will come
Some days set your world on fire
And some days they sink like stones
That's when your heart will cry out
And the night will try to tempt you
Brother don't hang your head
Until your distance is run
Because though it seems so far away
You know the day will come