Pretty in pink!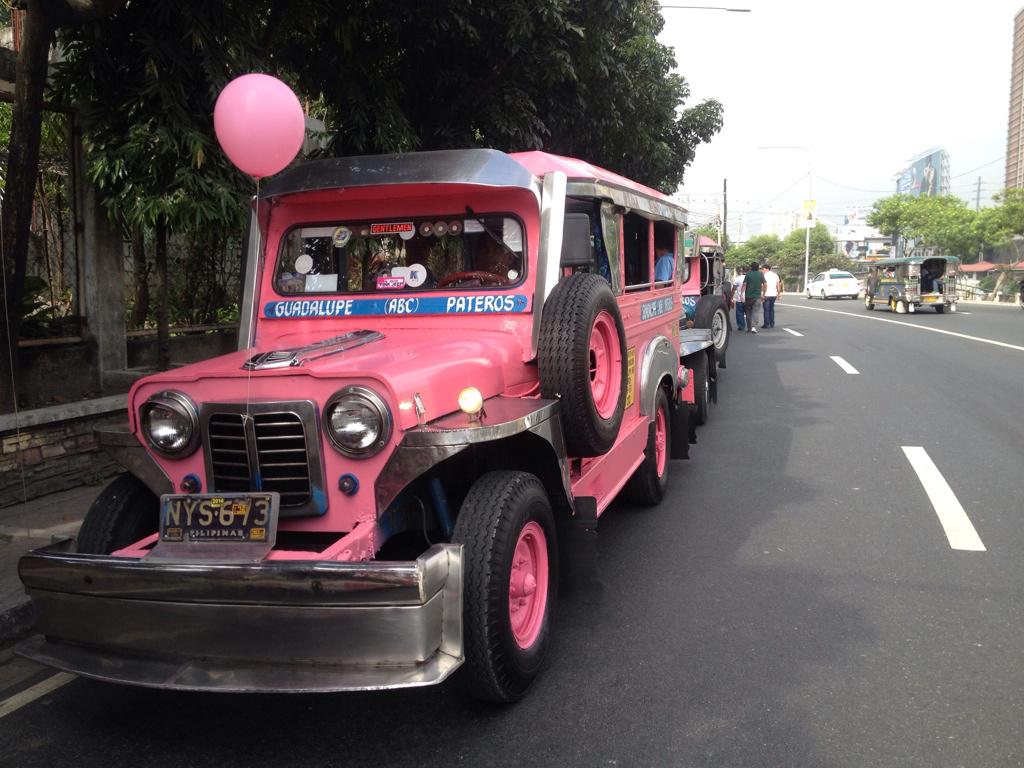 (Photo @mistersteroy)
The Land Transportation Franchising and Regulatory Board (LTFRB) on Saturday (February 14) unveiled "pink jeepneys" that will provide transport for women, children, senior citizens and persons with disabilities (PWDs) in the Guadalupe-Pateros area.
Fourteen jeepneys units were painted in pink, while the drivers have pink uniforms. The pink jeepneys, initiated by the Guadalupe-Pateros Jeepney and Operators' Association, will provide public transport service for women, children, senior citizens and PWDs during rush hours -- from 6 a.m. to 9 a.m., and from 4 p.m. to 7 p.m.
According to the LTFRB, this is apparently to give priority to the sector that needs more "care and respect".
"This Guacempajoda project will be a big help in providing convenient transportation to women, young people, and persons with disabilities, especially during rush hours, going to and coming from their workplaces and schools," LTFRB Chairman Winston Ginez said.
"Pink Jeepney is a noble program that we hope will serve as a model for other PUJ operators to replicate in their respective routes to better serve those sector that are having difficulty commuting," Ginez said.